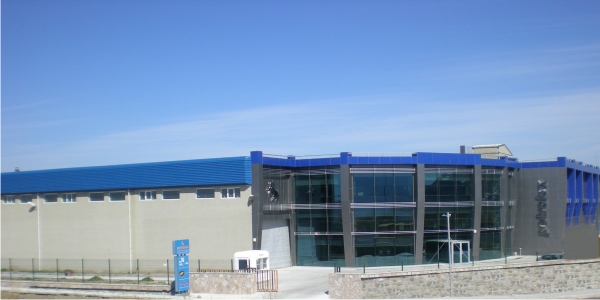 Our factory is issued in Aliaga – Izmir industrial zone. Petrolaks Mineral Oil Production facility is designed and constructed in accordance with the industrial standards. Our company procured base oil needs mostly from Tupras, additive needs from international suppliers like Lubrizol, Chevron, Infineum, Afton…
Petrolaks has been producing many kinds of oils such as engine oils, automotive transmission oils, antifreezes, hydraulic system oils, compressor oil, damper oil, bor oil, cutting oil, open gear oil, mould oil, heat transfer oil, process oil, cooling oil, turbine oil, sewing oil, conditioners, process oils, marine engine oils, thin machine oils, industrial and automotive greases and specialties in Aliaga factory. Exceptionally, we would like to add biodiesel production facility.
Petrolaks has been making its best efforts to carry its performance in overseas posts with success. Our work is maintained with attention by experienced chemistries and chemical engineers in our manufactory and laboratory equipped with modern devices. The company has an important place in lubricant industry with Petrolax® Trade Mark producing with ISO 9001:2000 quality management system certificate and increasing its marketplace from day to day.
Petrolaks expands constantly its production capacity and its product variety. Last year, it became one of the leading companies in the sector, because of the quality of the products and the efficiency of the costs. It has been selling its products to domestic market by vendors and by itself via sales department. The company is also mainly exporting to the countries like Romania, Bulgaria, Iraq….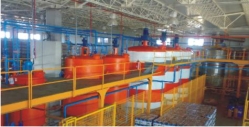 Some of our objectives as a mineral oil producer are following;
- To create a defiant quality and improvement,
- To keen on unconditional customer satisfaction creating solution by taking customers' need as an basic necessity
- To be in fully accordance with the sector being with the clients and closer their demands
- To present solutions with a customer based approach by developing new products and by presenting new services accordance with our R&D department.
- To formulate meeting special needs of in a varity of industries
- To share the successful process, by taking into consideration our experiences gained from the other markets where we display activity.
we invite all our customers to search our quality and the results of our studies closely, we would like to emphasize that.
Yours Sincerely